Roman Holidays: How to make your stay relaxing and stress-free
After an intense period of work and family commitments, it is important to give yourself special moments to dedicate to yourself and your loved ones. The daily routine often imposes constant and frenetic rhythms, leaving little room for relaxation and reflection. After several months, you feel the need to stop and enjoy a few days to unwind, a key priority for your well-being.
To get rid of the stress accumulated during the year, nothing is better than a wonderful holiday. While we often think of exotic and distant destinations, our country offers many unique cultural and artistic opportunities in the world. You don't have to travel halfway around the world to live an unforgettable experience: Rome, in particular, is a fabulous city that combines past and present with historical monuments and modern buildings, creating a unique spectacle in the world.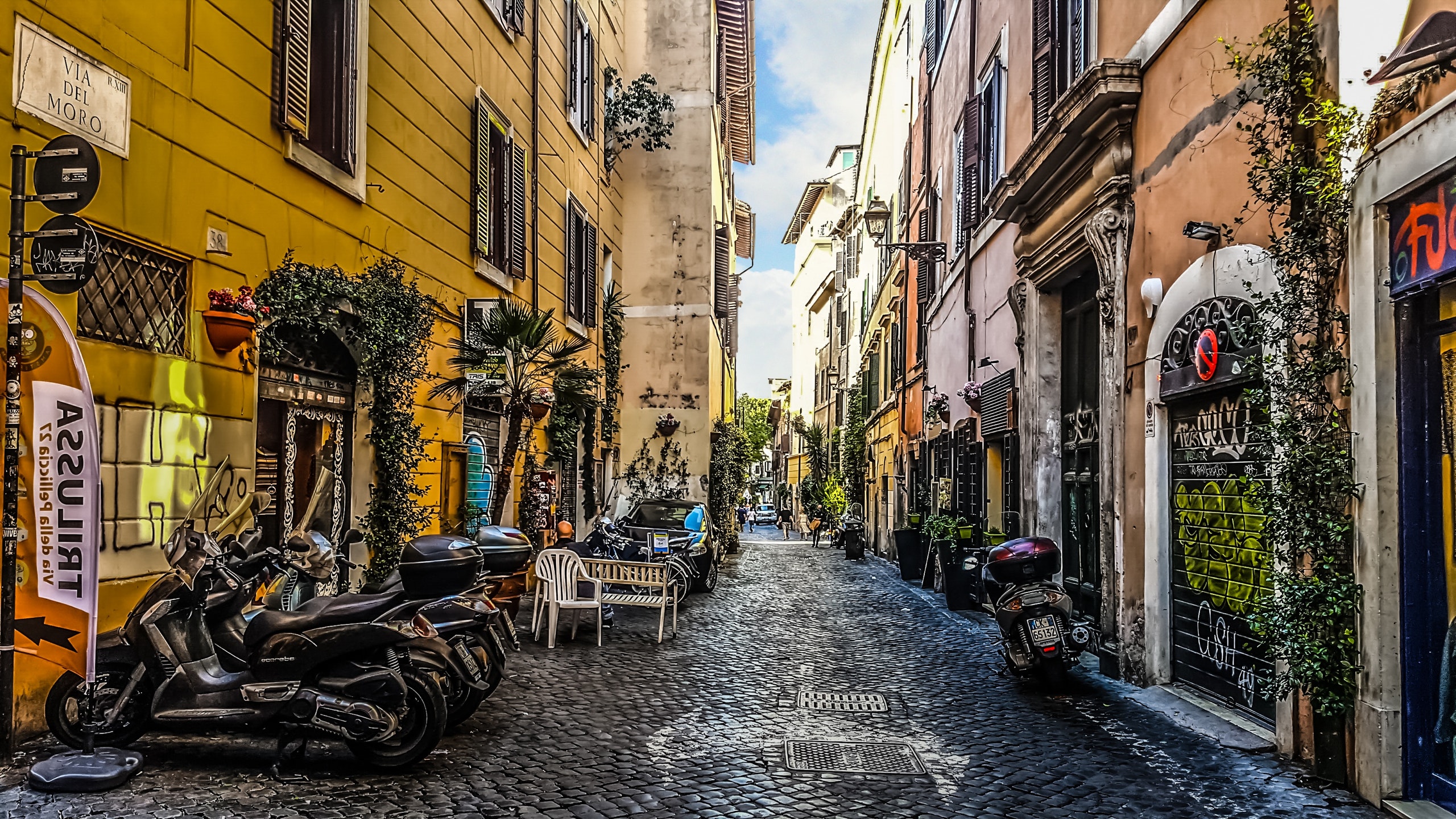 How to have a relaxing stay without stress
The holiday is a concept that varies from person to person. Some see it as a period of total relaxation, during which they can dedicate themselves to pleasant activities such as sports or cooking, while others prefer to use it to discover new and interesting places such as museums, churches and monuments. Regardless of personal preferences, it is important to choose a destination that is able to meet the different needs and expectations of individuals.
In this sense, Rome is a perfect city, offering a wide range of interesting stimuli and a stay suitable for all types of families and travelers. Walking through the paved streets of the capital, you have the opportunity to discover a fascinating city, rich in history and culture, where every corner hides treasures to discover.

Excellence not to be missed: what to visit and discover
The Colosseum is the recognized icon of the city of Rome, an ancient and majestic amphitheater that has preserved its beauty for centuries. Throughout the city, there are other interesting testimonies of the ancient Roman Empire, such as the Roman Forum, the Pantheon and the Domus Aurea. In addition to these cultural sites, there are many other attractions that make Rome an exceptional tourist destination, such as the numerous fountains, including the Trevi Fountain, the Barcaccia Fountain in Piazza di Spagna and the Fountain of the Four Rivers in Piazza Navona.
Rome continues to surprise visitors with its many parks and gardens where you can walk or bike and admire the nature around ponds and fountains. In this way, the city offers an unexpected and authentic experience, far from the chaos of modern life.

A city full of surprises
Rome offers not only art and culture, but also life and traditions. Observing the city from the terrace of the Janiculum, you can see the houses and palaces of the common people who passionately preserve their ancient customs. To truly discover the Roman soul, you must visit the local markets such as the famous market of Porta Portese or that of Via Sannio.
Crossing these markets, you have the impression of coming into contact with an authentic culture and proud of its roots, despite the proximity and the mixture of different ethnicities that have coexisted in the city for years. In addition, to really enjoy the essence of Roman cuisine, do not hesitate to enter one of the many trattorias or taverns in the city and try dishes such as spaghetti alla carbonara, rigatoni with pajata, la coda alla vaccinara, the abbacchio to scottadito and the unmissable Amatriciana. An exploratory and invigorating holiday in Rome will delight your senses.

The current face of Rome
The most famous streets of Rome for luxury shopping are Via del Corso, Via Condotti, Via Frattina and Via Margutta. In these streets, the famous fashion houses have opened their exclusive boutiques, offering visitors a unique experience of beauty and luxury through the elegant windows.
To spend a relaxing holiday, it is advisable to always stay connected to the internet: this will allow you to carefully plan your daily excursions, book restaurants and buy tickets for museums and events. In addition, thanks to home automation technology and the vision of emails, you can control your home safely while you're on the road and share unforgettable moments on social networks.

How to enjoy a relaxing holiday without stress
For a pleasant and carefree stay in Rome, it is advisable to opt for rooms with city views, located in a central location and well connected to the main places of interest. Rome with View rooms in Rome offer an ideal solution for those looking for a refined and comfortable environment. These rooms are equipped with modern furnishings and advanced amenities, perfect for accommodating families and people with allergies. The central location of the hotel allows you to reach on foot or by public transport the main tourist sites, such as the Colosseum, the Roman Forum and many metro stations. In addition, guests can enjoy spectacular views of the city from the panoramic terraces of the rooms. Free Wi-Fi and wireless ADSL coverage in all public areas make it easy to plan excursions and custom tours without interruption.
Do you want to stay in Rome?
For this location we recommend Hotel Cosmopolita, ideal for discovering Rome thanks to its strategic position.
Send us a request!