A Stroll through Rome: Sant'Ivo alla Sapienza, a Baroque masterpiece by Francesco Borromini, still little known
Located near Piazza Navona, Sant'Ivo alla Sapienza is a celebration of Baroque grandeur. Its intricate façade, bold curves and spiral dome make it a unique work of its kind. Despite its extraordinary beauty, Sant'Ivo alla Sapienza does not enjoy the same notoriety as other Roman monuments, making it a fascinating discovery for those who want to explore lesser-known aspects of the city.

The Genius of Francesco Borromini
Francesco Borromini, one of the masters of Baroque architecture, left the indelible mark of his genius in Sant'Ivo alla Sapienza. The church has a unique plan, characterized by curves, ellipses and a spiral dome that challenges the architectural tradition. Every detail shows the inspiration of Borromini, making this church unique.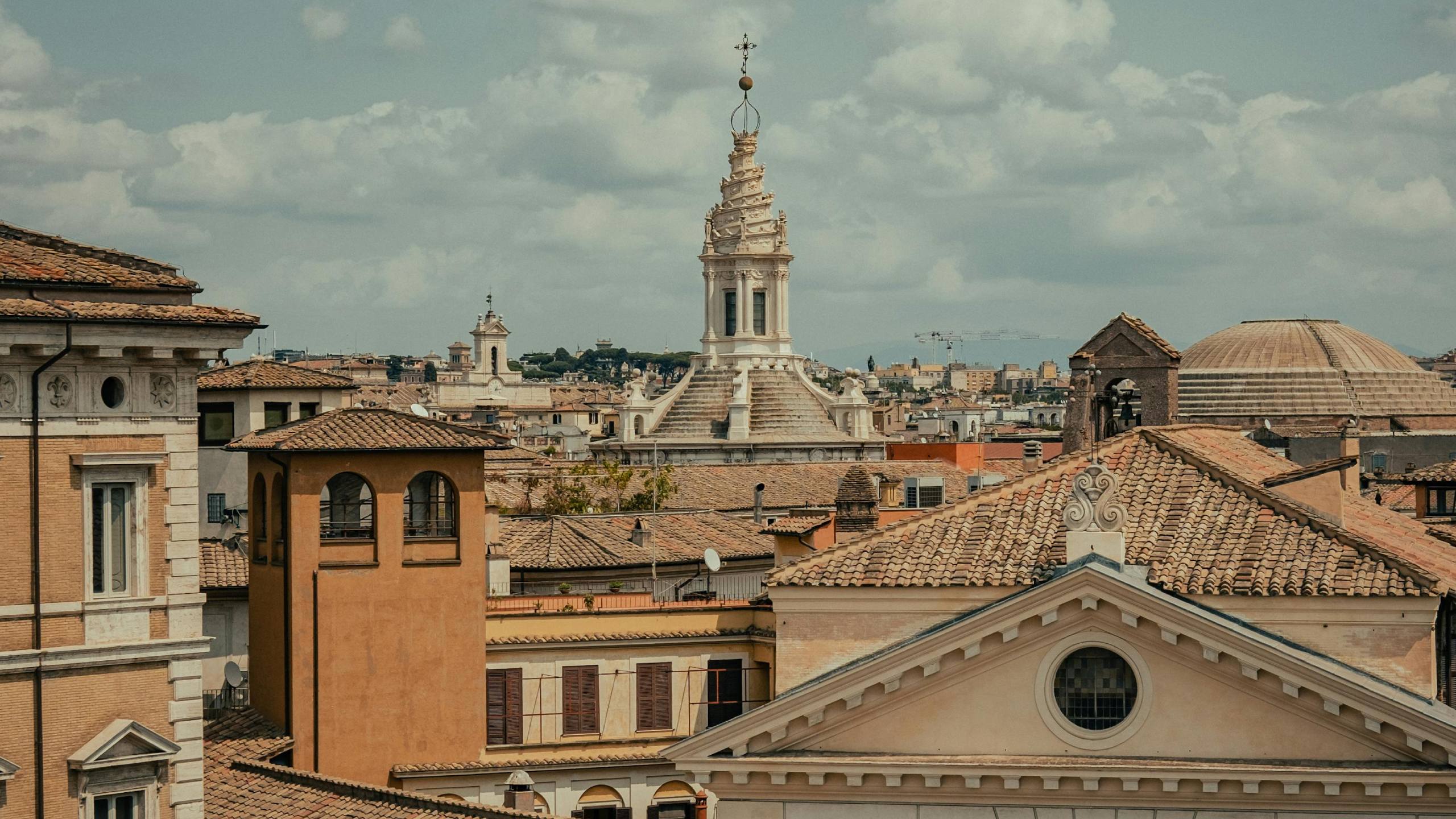 The Historical and Cultural Context
In addition to its extraordinary architectural beauty, Sant'Ivo alla Sapienza is immersed in a rich historical and cultural context. Originally conceived as part of a university complex, the church was intended to serve as a chapel for the Sapienza University of Rome. This link with education gives further depth and meaning to its unique design.

How to get to Sant'Ivo alla Sapienza from the Apartments Rome with View
If you are staying in the apartments Rome with View, the exploration of Sant'Ivo alla Sapienza will be convenient and accessible. You can reach the church with a short walk or public transport, enjoying an architectural spectacle that will leave you speechless.
For those looking for an authentic experience in Rome, Sant'Ivo alla Sapienza is a must. Far from the tourist crowds, this church offers a haven of serenity and contemplation. Let yourself be carried away by the beauty of its forms and the mastery of Borromini, exploring the hidden corners of this baroque pearl.
Do you want to stay in Rome?
For this location we recommend the apartments Rome with View in Rome, ideal for an unforgettable stay in the Capital.
Send us a request!